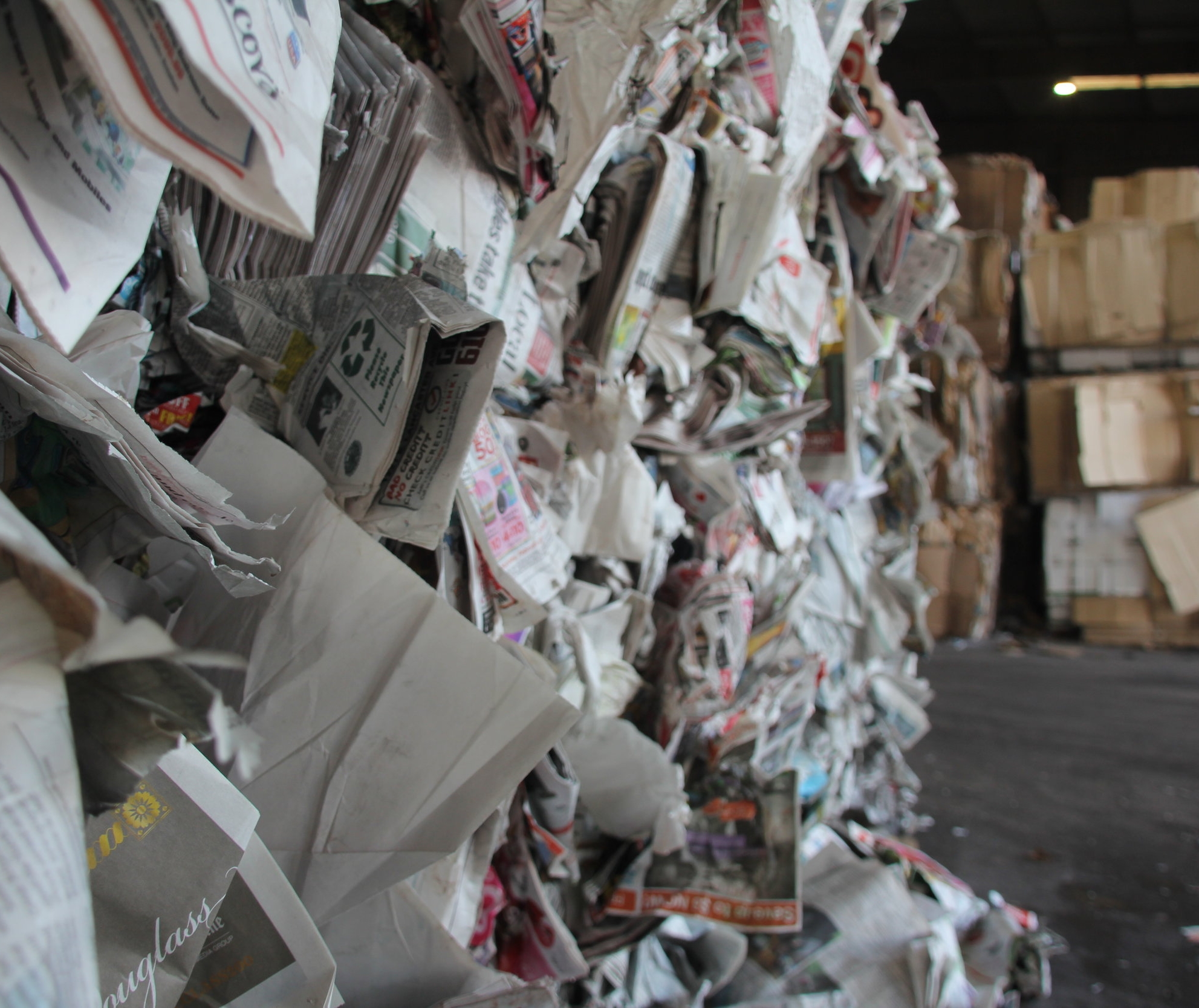 United States Recycling offers a complete range of solutions to the recyclable generators in the tri-state area and beyond. Whether you are a printer, converter, direct mail house, bindery, box or carton plant, distribution center, chain store, beverage or food manufacturer, office park, hospital, municipal recycling plant, or other generator, we can help you design, implement and enjoy the benefits of a high-quality recycling program.
Our Fleet
We employ our own drivers and have a large fleet of tractors and over 100 van trailers. We also have walking-floor trailers, roll-off and box trucks, and an inventory of open-top containers, compactor boxes, and innovator bins. By dispatching and hauling it all ourselves, we are able to maintain total control over the service of our customers.
We will respond to a call for service within 24 hours, dropping trailers and roll-off containers at your loading dock as needed for collection and storage of materials.
Equipment, Balers, and Gaylords
Have a need for wheeled hampers, totes, gaylord boxes or other bins to collect and handle your loose scrap on site? We own a large inventory and provide them to our customers free of charge. Interested in compacting or baling your scrap on site? Whether you are a small chain store in need of a downstroke baler or a major printer interested in multiple automatic balers with extensive air-conveyance, United States Recycling will design, finance, and install a system custom-tailored to meet your needs.
We handle almost all grades of paper, plastic, and metal.
We also offer a wide range of materials for sale at our facility, including numerous paper grades, plastics and gaylord boxes. Export grades are available.